[ad_1]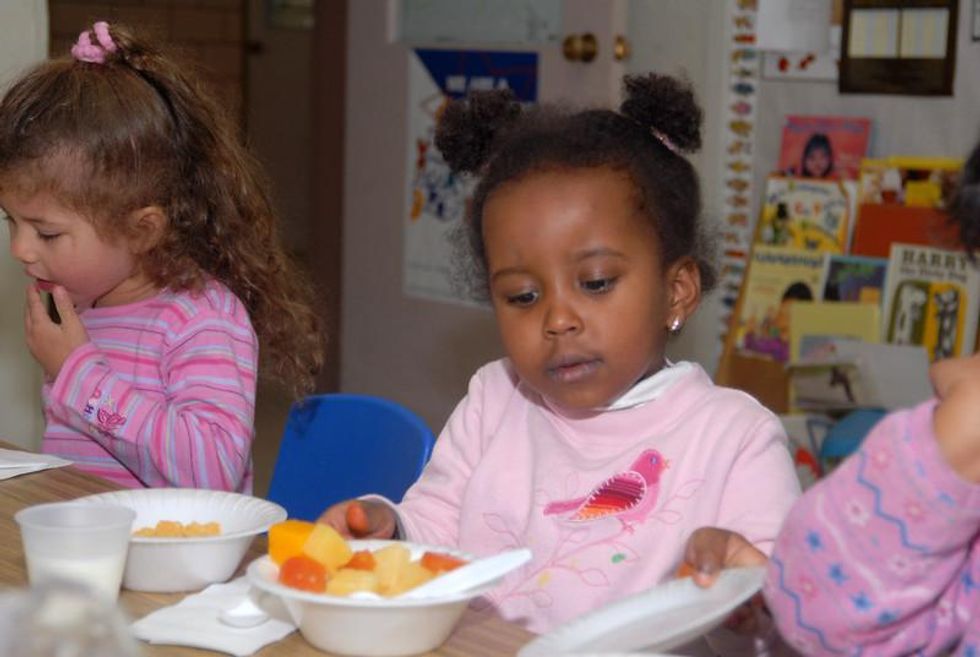 For six months final 12 months, the USA really did one thing fairly astonishing: It slashed the speed of kid poverty with the Expanded Child Tax Credit (CTC) that was included within the American Rescue Plan. With the very first spherical of month-to-month funds, in July 2021, the kid poverty price fell from 15.8 % to 11.9 %, a 26 % discount in baby poverty in only a month. For the six months the credit score lasted, US child poverty dropped by about 30 percent. An extension of the expanded credit score was included within the Construct Again Higher Invoice, however we all know what happened there. For the time being, there does not seem like a lot probability of reviving the expanded CTC, both as a stand-alone invoice or as a part of a pared-back reconciliation package deal — and any renewed growth of the CTC would doubtless crash into the identical Joe Manchin-shaped wall over again.
Learn Extra:
Joe Biden's Expanded Child Tax Credits Coming To Your Bank Account Near You!
Washington Post Takes Us Inside Manchin Tantrum That Killed Build Back Better
Mitt Romney's Child Allowance Plan Pretty Damn Good, Would Cut Child Poverty. Yes, That Mitt Romney!
So here is a shock: Sen. Mitt Romney (R-Utah) has introduced again a revised model of his personal 2021 plan to provide a monthly allowance to most American families with kids, with some tweaks supposed to make it extra palatable to his Republican colleagues; he is even picked up a few co-sponsors, Richard Burr (R-North Carolina) and Steve Daines (R-Montana). Romney's calling it the "Family Security Act 2.0" and billing it as "pro-family, pro-life, and pro-marriage" in hopes of at the least getting another Republicans to look at it earlier than rejecting it as a result of it does not ban all abortions and even execute any docs. The "professional life" bit is a brand new function that might begin funds to pregnant girls within the 4 months main as much as their due date.
Yeah, that is really a extremely good thought, and as we requested final 12 months, has Mitt Romney been contaminated with Scandinavia?
Keep in mind, that is the man who, when he ran for president in 2012, railed in opposition to "free stuff" and condemned the lazy 47 percent of Individuals who supposedly "imagine that they're entitled to well being care, to meals, to housing, to you-name-it," simply because they're kids, retired, or make so little revenue that they get the Earned revenue Tax Credit score (EITC) and pay no tax. Similar man!
---
As with the sooner iteration, Romney's plan would give households $350 a month for every baby below the age of 5, and $250 a month for teenagers aged six to 17, for as much as six children, or as they are saying in Utah, a tiny household that does not hardly even rely. It might additionally present as much as 4 of these $700 a month prenatal funds to assist pay for the prices of latest babby. Dad and mom may select to have the credit score paid out month-to-month or to take a lump sum yearly.
New within the invoice this time round can be a sort of work requirement, although it might be far much less onerous than the arbitrary cruelty red states have come up with to maintain folks from receiving meals stamps or different advantages. As a substitute, to qualify for the complete profit, households must have earned at the least $10,000 within the earlier 12 months, which is actually not a hell of a whole lot of revenue. Folks with revenue under that degree would get a partial credit score primarily based on no matter revenue they did have. It strikes us as arbitrary and merciless — folks with the very least revenue get punished with decrease advantages? — however that's what was needed to get GOP cosponsors, the Deseret Information explains:
Romney's coverage advisers mentioned that the incomes requirement and different modifications from the senator's preliminary proposal are what colleagues advised Romney they'd must help the measure. Workers members additionally expressed hope the invoice would entice help from Democrats, however famous that many senators throughout the aisle nonetheless hope to see the expanded baby tax credit score and month-to-month funds from the American Rescue Plan resuscitated.

"That hasn't been our most well-liked route or the place of our convention," a coverage adviser mentioned on background, expressing optimism that "extra severe discussions" with Democrats round The Household Safety Act 2.0 will happen as soon as that effort performs out.
As with the prevailing baby tax credit score — and the short-lived expanded model — the complete credit can be obtainable to people making as much as $200,00 a 12 months or $400,000 for joint filers. Above these revenue ranges, the credit score phases out sharply, dropping $50 per 30 days for every $1,000 above the restrict.
Romney's invoice would additionally rework the Earned revenue Tax Credit score to remove marriage penalties (Professional-marriage!) and to keep away from "profit cliffs" by regularly lowering the quantity of the EITC when folks make slightly extra revenue, reasonably than eliminating it altogether (Professional-work!).
To pay for the brand new profit — which might value about $93 billion yearly— the Romney plan would modify or remove some present federal advantages. The first time out, Romney sought to remove Momentary Help for Needy Households (TANF), which was an absolute no-go for many Democrats. Household Safety Act 2.0 would, like the primary, remove the state and native tax deduction (SALT), which may be very standard with blue-state moderates, however which works principally to pretty well-off people, to offset the upper taxes in blue states. That would supply $25 billion yearly. Hell, it is wealth redistribution, and we're good with it.
Deseret Information explains the other federal cuts that might make the plan budget-neutral:
Earned revenue tax credit score reform would save $46.5 billion. Dropping the top of family submitting standing would save one other $16.5 billion. And the ultimate $4.7 billion would come from eliminating the kid portion of the kid and dependent care credit score, the senators mentioned.

Romney's coverage advisers advised reporters that the top of family submitting standing is a "actually regressive method to help households."
Provided that head of family standing is pretty popular with single parents who have dependent kids, attempting to axe it could possibly be a tough promote, even when a number of the misplaced tax benefits can be offset by the tax credit. Similar for the kid care tax credit score.
So does Romney's proposal have any higher possibilities this day out? We're guessing most likely not this near the midterms, though possibly there'd be 60 votes within the Senate to go assist to households that could possibly be bragged about in marketing campaign advertisements. Household coverage boffins are once more making constructive noises, in order that's good, and there is help from a bunch of teams on the Proper for its "professional life" provisions.
However as the Atlantic noted, Romney's first Household Safety Act, for all of the reward it acquired from each side of the aisle, by no means acquired any actual GOP help, and Democrats have been focusing all their vitality on Construct Again Higher, leaving Romney's invoice and not using a house. It might be good to suppose a extremely bipartisan coalition in Congress is likely to be open to the brand new model, and we may even see it going someplace if Democrats maintain on to Congress within the midterms. If Republicans take both home this fall, they will be far too busy investigating Nancy Pelosi and passing abortion bans for Joe Biden to veto.
[Sen. Mitt Romney / Deseret News / NPR]
Yr Wonkette is funded completely by reader donations. In case you can, please give $5 or $10 a month to assist us hold the lights on and the children in footwear.
window.REBELMOUSE_ACTIVE_TASKS_QUEUE.push(function(){
!function(f,b,e,v,n,t,s) {if(f.fbq)return;n=f.fbq=function(){n.callMethod? n.callMethod.apply(n,arguments):n.queue.push(arguments)}; if(!f._fbq)f._fbq=n;n.push=n;n.loaded=!0;n.version='2.0'; n.queue=[];t=b.createElement(e);t.async=!0; t.src=v;s=b.getElementsByTagName(e)[0]; s.parentNode.insertBefore(t,s)}(window, document,'script', 'https://connect.facebook.net/en_US/fbevents.js'); fbq('init', '482172895483293'); fbq('track', 'PageView');
});
window.REBELMOUSE_ACTIVE_TASKS_QUEUE.push(function(){
/*! getClosest.js | (c) 2017 Chris Ferdinandi | MIT License | http://github.com/cferdinandi/getClosest */ /** * Get the closest parent element that matches a selector. * @param {Element} elem Starting element * @param {String} selector Selector to match against * @return Element Returns null if not match found */ var getClosest = function(elem, selector) {
// Element.matches() polyfill if (!Element.prototype.matches) { Element.prototype.matches = Element.prototype.matchesSelector || Element.prototype.mozMatchesSelector || Element.prototype.msMatchesSelector || Element.prototype.oMatchesSelector || Element.prototype.webkitMatchesSelector || function(s) { var matches = (this.document || this.ownerDocument).querySelectorAll(s), i = matches.length; while (--i >= 0 && matches.item(i) !== this) {} return i > -1; }; }
// Get closest match for (; elem && elem !== document; elem = elem.parentNode) { if (elem.matches(selector)) return elem; }
return null;
};
// Vanilla JS
var className="active";
// getting current URL and adding a class on the current menu item
var path = location.pathname.split("https://www.wonkette.com/")[1]; var link = document.querySelectorAll('.menubar a[href="https://www.wonkette.com/" + path + '"]'); if (link[0]) { if (link[0].classList) { link[0].classList.add(className); } else { link[0].className += ' ' + className; } }
// remove class from home-link var home = document.getElementsByClassName('home__item'); if (home[0]) { if (home[0].classList) { home[0].classList.remove(className); } else b)' + className.split(' ').join(' }
// search the closest parent and adding an active class on it too
var closestParent = getClosest(link[0], '.menubar_item-dropdown');
if (closestParent) { if (closestParent.classList) { closestParent.classList.add(className);
} else { closestParent.className += ' ' + className; } }
var socials = document.getElementsByClassName('social-links')[0]; var cloneSocials = socials.cloneNode(true);
var menu = document.getElementById("menubar"); var cloneMenu = menu.cloneNode(true);
var mobileMenu = document.getElementsByClassName('main-menu-wrapper')[0]; var beforeEl = document.getElementsByClassName('menu-global__search-form')[0];
mobileMenu.insertBefore(cloneSocials, beforeEl); mobileMenu.insertBefore(cloneMenu, beforeEl);
if (!document.body.classList.contains('logged-out-user')) { var existCondition = setInterval(function() { var userLink = document.querySelectorAll('.main-menu-item--my_page .link'); if (userLink.length) { clearInterval(existCondition); var membersLink = document.querySelectorAll('#membersLink'); var userUrl = userLink[0].href; Array.prototype.forEach.call(membersLink, function(el) { el.href = userUrl; });
if (document.querySelector('.main-menu-item--designer_editor')) { document.querySelector('.main-menu-wrapper').classList.add('user-admin'); } } }, 500); } else { var existCondition = setInterval(function() { var userLink = document.querySelector('.main-menu-item--login .link'); if (userLink) { clearInterval(existCondition); userLink.href="http://www.wonkette.com/core/users/email_login/"; } }, 500)
}
function copyValue(el) { var thisVal = el.options[el.selectedIndex].text; var closestForm = getClosest(el, 'form'); var paypalAmount = closestForm.nextSibling.querySelector('.paypal-amount'); paypalAmount.value = thisVal; }
document.addEventListener("scroll", createIdleScrollListener(() => { if (window.scrollY > 0) { document.body.classList.add('page-scrolled'); } else { document.body.classList.remove('page-scrolled'); } }));
function createIdleScrollListener(callback) { let ticking = false;
return function onScrollIdle() { if (ticking) { return; } ticking = true; requestAnimationFrame(() => { callback(); ticking = false; }); }; }
});
window.REBELMOUSE_ACTIVE_TASKS_QUEUE.push(function(){
window.addEventListener("scroll", () => { if(this.scrollY > 50 ) { document.querySelector(".rebelbar.rebelbar--fixed.skin-simple").style.display = 'none' } else document.querySelector(".rebelbar.rebelbar--fixed.skin-simple").style.display = 'block' });
});
window.REBELMOUSE_ACTIVE_TASKS_QUEUE.push(function(){
window.REBELMOUSE_STDLIB.loadExternalScript("https://checkout.stripe.com/checkout.js", function() {
if (!Element.prototype.matches) Element.prototype.matches = Element.prototype.msMatchesSelector || Element.prototype.webkitMatchesSelector;
if (!Element.prototype.closest) Element.prototype.closest = function(s) { var el = this; if (!document.documentElement.contains(el)) return null; do while (el !== null && el.nodeType === 1); return null; };
function formsHandling() { var formDonate = document.querySelectorAll('.donation-form:not(.processed)');
formDonate.forEach(function(formEl) { var formEl = formEl;
formEl.classList.add("processed");
formEl.addEventListener("submit", function(event) { event.preventDefault(); });
var donationBtns = formEl.querySelectorAll('.donate-button');
donationBtns.forEach(function(el) { el.addEventListener("click", function(event) { event.preventDefault(); formProcessing(el) }); });
function formProcessing(el) { var btn = el; var payment = btn.getAttribute('data-payment'); var planType = formEl.querySelector('input[name="plan_type"]:checked').value; var checkedOption = formEl.querySelector('input[name="amount"]:checked'); var amount = checkedOption.value * 1; var amountOptional = checkedOption.getAttribute('data-amount'); var dataValue = checkedOption.getAttribute('data-value'); var action;
if ( formEl.contains(formEl.querySelector('.remove-me')) ) { formEl.querySelectorAll('.remove-me').forEach(function(el){ el.remove() }); }
if ( payment == "paypal" ) { formEl.action = "https://www.paypal.com/cgi-bin/webscr"; formEl.setAttribute('target', '_blank');
addHidden( 'currency_code', 'USD'); addHidden( 'cmd', ''); addHidden( 'return', "https://www.wonkette.com/st/Wonkettes_Hero"); addHidden( 'cancel_return', window.location.href);
if ( planType == "once" ) { checkedOption.value = dataValue; formEl.querySelector('input[name="cmd"]').value="_donations"; addHidden( 'business', 'rebecca@wonkette.com'); addHidden( 'item_name', 'Wonkette Donation'); addHidden( 'item_number', 'Just Once');
//add new params addHidden( 'a3', dataValue); addHidden( 'p3', 1); addHidden( 't3', 'D');
} else if ( planType == "monthly" ) { formEl.querySelector('input[name="cmd"]').value="_xclick-subscriptions"; addHidden( 'business', 'rebecca@wonkette.com'); addHidden( 'item_name', 'Wonkette Recurring Donation'); addHidden( 'item_number', 'wonkette_recurring');
//add new params addHidden( 'a3', dataValue); addHidden( 'p3', 1); addHidden( 't3', 'M'); addHidden( 'src', 1); addHidden( 'srt', 52); } formEl.submit(); } else if ( payment == "strip" ) { addHidden( 'entity_type', 1); addHidden( 'plan_type', 1); addHidden('entity_id', getSiteId() ); checkedOption.value = dataValue * 100;
if ( planType == "once" ) { formEl.action = "/core/payment/single_donation"; addHidden( 'plan_name', 'One Time Donation'); stripInit(amount, 'One Time Donation');
} else if ( planType == "monthly" ) { formEl.action = "/core/payment/recurring_donation"; addHidden( 'plan_name', 'Monthly Donation'); addHidden( 'plan', 'donation_' + amount); stripInit(amount, 'Monthly Donation'); }
}
} function addHidden(key, value) { // Create a hidden input element, and append it to the form: var input = document.createElement('input'); input.type="hidden"; input.name = key; input.value = value; input.className += 'remove-me'; formEl.appendChild(input); }
function stripInit(amount, description) { var token = function(res){ addHidden('stripeToken', res.id); addHidden('stripeEmail', res.email); formEl.submit(); };
if (amount) { StripeCheckout.open({ key: 'pk_live_7dJjNGbMgTkHfEasr9FsLcjF', // real //key: 'pk_test_zbMpaIyMyHJ7TLUEheC7q2iS', //test amount: amount, name: 'Wonkette', image: 'https://assets.rbl.ms/16950638/origin.png', description: description, panelLabel: 'Donate', token: token, locale: 'auto' }); } else { window.alert('Select donation amount first') } } });
function getSiteId() { var site_id = null; var inner = document.querySelector('html').innerHTML var str = inner.split('"site_id": '); if( str[1] != undefined ){ site_id = str[1].split(',')[0]; } return !isNaN(site_id) ? site_id : false; } }
formsHandling();
REBELMOUSE_STDLIB.createElementChangeListener(".show-more.js-expand:not(.processed)", (el) => { const keepReading = el; keepReading.classList.add("processed"); keepReading.addEventListener("click", function() { setTimeout(formsHandling, 500) }); });
});
});
window.REBELMOUSE_ACTIVE_TASKS_QUEUE.push(function(){
window.disqus_config = function () { this.page.identifier = "2657516086", this.page.url = "https://www.wonkette.com/mitt-romney-s-child-allowance-plan-back-still-pretty-damn-good-for-cutting-poverty"; }; var disqusCt = document.createElement('div'), disqus_config; disqusCt.id = 'disqus_thread'; (function () d.body).appendChild(s); )();
function loadCountScript(callback) { var s = document.createElement('script'); s.type="text/javascript"; s.async = true; s.id = 'dsq-count-scr'; s.src = "//wonkettecom.disqus.com/count.js"; var x = document.getElementsByTagName('script')[0]; x.parentNode.insertBefore(s, x); s.onload = () => callback(s); document.head.append(s); } loadCountScript(script => { /*Add comment Button to all articles*/ REBELMOUSE_STDLIB.createElementChangeListener(".share-panel:not(.js--has-comments)", (el) => { let sharesPanel = el; sharesPanel.classList.add('js--has-comments'); if (sharesPanel.closest('.article__shares')) { let postId = window.REBELMOUSE_BOOTSTRAP_DATA.post.id, postURL = location.protocol + '//' + location.host + location.pathname; addButton(postURL, postId, sharesPanel); } else if (sharesPanel.closest('.widget')) { let thisPost = sharesPanel.closest('.widget'), postId = thisPost.getAttribute('elid'), postURL = thisPost.querySelector('.widget__headline-text').getAttribute('href'); addButton(postURL, postId, sharesPanel); } }); });
function addButton(url, id, el) { var commentBtn = document.createElement('span'); //commentBtn.href = url; commentBtn.classList.add('js--toggleDisqus'); commentBtn.classList.add('disqus-comment-count'); commentBtn.setAttribute('data-disqus-url', url); commentBtn.setAttribute('data-postid', id); //commentBtn.setAttribute('data-disqus-identifier', id); commentBtn.innerText="0"; el.append(commentBtn); DISQUSWIDGETS.getCount({ reset: true }); //console.log(url, id); } REBELMOUSE_STDLIB.createElementChangeListener(".js--toggleDisqus:not(.js--callDisqus-processed), .show-more:not(.js--callDisqus-processed)", (el) => { console.log('run callDisqus()'); var timeOut = 10; if (el.classList.contains("show-more")) { timeOut = 1000; } el.classList.add('js--callDisqus-processed') el.addEventListener('click', function () { setTimeout(function () { let t = el, thisPost = t.closest('article') || t.closest('.js-section-loader-feature-container'), postId = t.getAttribute('data-postid'), postURL = t.getAttribute('data-disqus-url'); document.querySelector('#disqus_thread') && document.querySelector('#disqus_thread').remove(); if (t.closest('.article__shares')) { let postWrap = document.querySelector('.mobile-post-wrapper'); postWrap.appendChild(disqusCt); } else { let afterEl = t.closest('.widget'); if (afterEl) { afterEl.parentNode.insertBefore(disqusCt, afterEl.nextElementSibling); } } console.log('DISQUS.reset', postId, postURL); DISQUS.reset({ reload: true, config: function () { this.page.identifier = postId; this.page.url = postURL; } }); if (t.classList.contains('js--toggleDisqus')) { let disqus = document.getElementById("disqus_thread"); // disqus.scrollIntoView(); } }, timeOut) }); }); // Hide hidden tip-jar, idk why window.REBELMOUSE_STDLIB.createElementChangeListener(".js-keep-reading:not(.js-processed)", (el) => { let keepReading = el; keepReading.classList.add('js-processed'); //keepReading.closest('.mb-2').nextElementSibling.style.display='none'; });
});

[ad_2]

Source link